CHRISTIANITY AT HEALTH TUTORS COLLEGE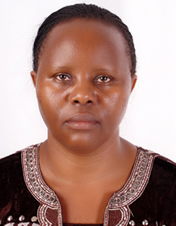 Mama of the Fellowship: Greetings in the blessed name of our lord and Savior Jesus Christ from Health Tutor's College Christian Fellowship and we thank God who has protected this college, students and staffs.
HTC-College like any other institution of Higher learning has programs that help to nourish, motivate and encourage the inner man.
The college has a Christian Fellowship that allows the students to meet on daily basis and focus on their beliefs. Mama and Papa coordinate the Fellowship. And its headed by the Patron, Mr. Kirumira Jimmy who is one of the Senior Lecturers in the college. The Current Mama is Pr. Bashabire Nice Mponye and Papa Mr. Arinaitwe Richard
The most encouraging part is the presence of Tutors in these Christian gatherings. The Christian fellowship lunch hour is one of the most exciting, moments and experience that a person will never forget after HTC. The daily 30-1 hour devotion gives the students an experience of real joy as they cerebrate the lord Jesus for taking them through the daily hassles of understanding the integrities of teaching and learning. The important aspect of this fellowship is derived from Hebrews 10;25 the scripture says that do not give up the habit of meeting as the rest are doing", and we all know that where 2 to 3 people gather together the lord will be in their midst. Teaching a person requires teaching the whole man, changing attitude, perception and imparting knowledge to a willing person that studies to help transform the medical fraternity in knowledge, skill and attitude. This requires a God fearing person that will be faithful in teaching, mentoring, coaching the young medical personnel. The above takes us back to the founder of Nursing Profession (Sr. Night Ngel) who worked hard to contain an outbreak praying for people to be healed as she was maintaining hygiene and barrier nursing among others. It also reminds us that God works with People to heal, teach, counsel and help others.
The Fellowship has many exciting programs like gospel outreaches, ministry in schools, giving a helping hand to those in need especially the teenagers. At the of end every academic year, the fellowship organizes a gospel explosion that attracts medical schools a round and the day is jammed with gospel artists, preachers and dancers among other activities.
The Theme for this Semester is taken from Amos 4:5 [SEEK THE LORD AND LIVE] Sub theme: Hebrews 11:6,"[without faith it is impossible to please the lord"]
Pr. Nice Bashabire Mponye
Pr.mponyenice2914@gmail.com
0772603452/0703035349





HTC-MULAGO – HEALTH FITNESS DAY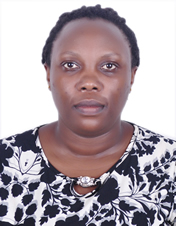 Warm greetings to the Excellencies, my respected teachers, mentors and my dear colleagues .Without proper health and fitness one cannot have a feeling of physical, mental optimum function.
This article is from the Ministry of Health and Environment Health Tutors college .It helps us to explore the importance of physical fitness to all generation.
First of all Fitness does not only refer to being physically fit, but also refers to a person's mental state as well. If a person is physically fit, but mentally unwell or troubled, he or she will not be able to function optimally. Mental fitness can only be achieved if your body is functioning well. You can help relax your own mind and eliminate stresses by exercising regularly and eating right. The following are the reasons why Health Tutors College chose to have a fitness day in their co-curricular activities
Health:
People who are physically fit are healthier and increase on their life expectancy. Numerous studies have shown that regular physical activities/exercises increase life expectancy and reduces the risk of premature mortality. There's not a magic formula that translates hours of physical activity into hours of life gained, but research suggests that people who are more active tend to be healthier and tend to live longer. Regular exercise and physical activity increase muscle strength, bone density, flexibility, and stability thereby reducing the risk of injury. Physical fitness can reduce your risk for and resilience to accidental injuries, especially as you get older. For example, stronger muscles and better balance mean that you're less likely to slip and fall, and stronger bones mean that you're less likely to suffer bone injuries should you take a tumble. A sedentary lifestyle and a lack of physical activity can take a toll on a person's body. Physical inactivity is associated with an increased risk for certain types of cancer, numerous chronic diseases, and mental health issues. Exercise, however, has been shown to improve mood and mental health, and provides numerous health benefits. Of course physical fitness also allows you to do things that you may not otherwise be able to do.
Education:
On the side of education physical fitness helps tutors to train students about health, sports and personal fitness. It can also be an education career where people train in bachelor's degree in kinesiology, exercise science or physical education. Additionally, many aspiring trainers seek professional certification. There are several nationally recognized certifying agencies. These train people who may work for gyms or health clubs, others start their own businesses and work independently. Therefore I argue all health tutors alumni and those still in training to support and encourage physical exercises in your schools of practice for health and educational benefit.
For God and My Country. Knowledge is Power
AMPUMUZA ZION Minister of Health and Environment.
.
HTC-MULAGO Nkobazambogo
Mama of the Fellowship: Greetings in the blessed name of our lord and Savior Jesus Christ from Health Tutor's College Christian Fellowship and we thank God who has protected this college, students and staffs.
HTC-College like any other institution of Higher learning has programs that help to nourish, motivate and encourage the inner man.
The college has a Christian Fellowship that allows the students to meet on daily basis and focus on their beliefs. Mama and Papa coordinate the Fellowship. And its headed by the Patron, Mr. Kirumira Jimmy who is one of the Senior Lecturers in the college. The Current Mama is Pr. Bashabire Nice Mponye and Papa Mr. Arinaitwe Richard
The most encouraging part is the presence of Tutors in these Christian gatherings. The Christian fellowship lunch hour is one of the most exciting, moments and experience that a person will never forget after HTC. The daily 30-1 hour devotion gives the students an experience of real joy as they cerebrate the lord Jesus for taking them through the daily hassles of understanding the integrities of teaching and learning. The important aspect of this fellowship is derived from Hebrews 10;25 the scripture says that do not give up the habit of meeting as the rest are doing", and we all know that where 2 to 3 people gather together the lord will be in their midst. Teaching a person requires teaching the whole man, changing attitude, perception and imparting knowledge to a willing person that studies to help transform the medical fraternity in knowledge, skill and attitude. This requires a God fearing person that will be faithful in teaching, mentoring, coaching the young medical personnel. The above takes us back to the founder of Nursing Profession (Sr. Night Ngel) who worked hard to contain an outbreak praying for people to be healed as she was maintaining hygiene and barrier nursing among others. It also reminds us that God works with People to heal, teach, counsel and help others.



HTC-MULAGO Electoral Committee
About Electoral Commission and health tutors college
Guild electoral commission is elected at a Guild general assembly convened for that purpose organized and presided over by the minister of justice and constitutional affairs in consultation with the Guild Speaker within forty days to the end of the second semester in academic year; consisting of; A Chairperson ,deputy chairperson , secretary ,Treasurer and One other member appointed by the chair person electoral commission and his/her responsibilities would be assigned by the chair person electoral commission.
Mission: "To organize and conduct regular free and fair elections professionally, impartially, and efficiently"
Vision: "To be a model Institution and center of excellence in election management"
Goal: "To promote participatory democracy and good governance for the institution's prosperity."
The functions of EC are outlined under chapter 4 of the 2016 Constitution of Health tutors college as follows;
(a) To ensure that regular, free and fair elections are held
(b) To organize, conduct and supervise elections in accordance with the Constitution;
(c) To demarcate constituencies in accordance with the provisions of the Constitution;
(d) To ascertain, publish and declare in writing under its seal the results of the elections
(e) To compile, maintain, revise and update the voters' register;
(f) To hear and determine election complaints arising before and during polling;
(g) To formulate and implement voter educational programs relating to elections; and
(h) To perform such other functions as may be prescribed by guild representative council by law;
Compiled by
Kyomuhendo Imelda
Chair person EC 2019/2020